Contact & About Us
Steve & Jeanette Schwarzbach – Riding is our passion.
We believe : Life is not measured by the number of breaths we take – but rather by the number of moments that take our breath away.
ADDRESS: 36675 S. Scenic Loop Rd. Wickenburg, Az. 85390

PHONE:     928-684-1200
WEBSITE:  atvwickenburg.com
EMAIL:       atvwickenburg@yahoo.com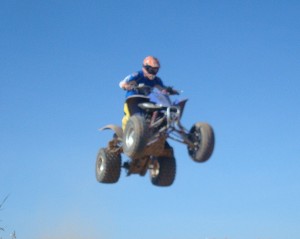 Joey Schwarzbach age 15- I can jump  higher than you.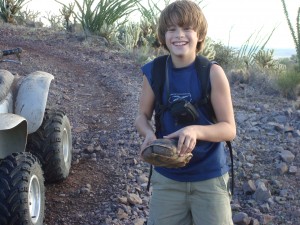 Mike Schwarzbach age
14- This turtle almost got run over- -I saved him.
(below).